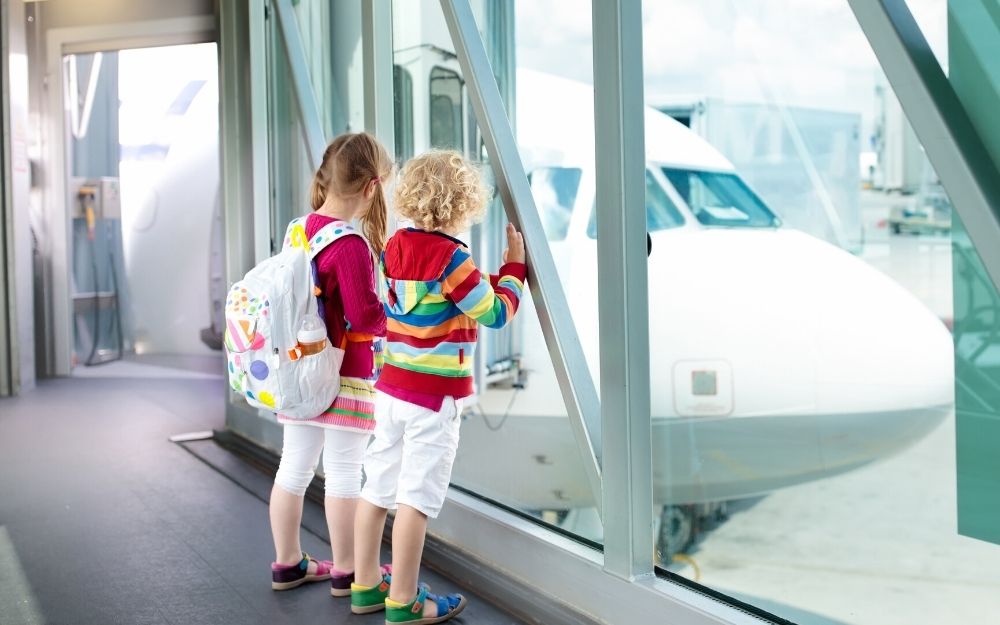 There can be few more difficult situations than when a relationship breaks down and the parties decide to live in different countries, particularly where there are children involved.
Due to Australians' love of travel, it is quite common for an Australian to meet a foreign national and begin a relationship that results in marriage or produces children, or both.
When the relationship breaks down, questions can arise as to what happens when parenting Orders are made. Are Orders made in an overseas court enforceable in Australia? Are Australian Family Law Orders enforceable overseas?
We'll answer those questions in this post.
Overseas Child Orders – how can they be enforced in Australia?
Parenting Orders
If an Order that deals with the parenting arrangements for a child is made in an overseas Court, it can only be registered in Australia if the child, one of the child's parents, or another person who has rights relating to the child under the court Order, is residing in Australia and if the country has a convention with Australia on child-related matters.
Australia has arrangements with several countries to register court Orders made overseas so that they are enforceable in Australia. A list of these countries can be found in Schedule 1A of the Family Law Regulations 1984.
The method for registering court Orders made in one of these countries is set out in Regulation 23 of the Family Law Regulations 1984.
To apply, a request must be made to the International Family Law Section of the Australian Attorney General's Department with certified copies of the parenting Order and a certificate signed by an officer of a Court or by some other authority in the country in which the Order was made. This certification must contain a statement that the Order is, at the date of the certificate, enforceable in that country or jurisdiction.
If the original Orders are in another language, they must be accompanied by a certified English translation.
Once the Order is registered in Australia it becomes binding and enforceable under the Family Law Act 1975 with the same obligations and consequences as any other parenting Order made in Australia.
Child Protection Orders
Australia is a signatory to the 1996 Child Protection Convention (more properly known as the Hague Convention on Jurisdiction, Applicable Law, Recognition, Enforcement and Cooperation in Respect of Parental Responsibility and Measures for the Protection of Children). Countries such as Australia, which are members of the convention, recognise protective measures for children made in other member countries, allowing registration and enforcement of overseas child custody, access or protection Orders in Australia.
Child Protection matters in Australia are covered under State law, on a State-by-State basis. However, overseas court Orders that cover protection measures such as changes to parental responsibility, child custody, access, guardianship or administration of a child's property must be registered in Australia through an application to the Central Authority.
To register an overseas protection Order in Australia, copies of the Order must be included, together with a certified English translation if required, and an application made to the secretary of the Attorney-General's department who is the designated Central Authority in Australia.
The Authority will assess the application and determine whether it is covered by the Child Protection Convention. If it is, the Order will be sent for registration to the relevant State Court or through the registrar of an Australian central Court. Once the order has been registered, it has the same effect as if it was an Australian court Order. An interested person may then take legal action in Australia to enforce the order.
Are there any other options available?
If a person is unable to have their overseas parenting Order registered, because the country it was made in is not one of those covered by the Family Law Regulations 1984, or is not a Child Protection Convention country, then they will be required to make an application for 'Consent Orders' (where both parents agree to the terms of the overseas orders being filed and enforced in Australia) or seek a new parenting Order under Australia's Family Law Act 1975.
Registration of Australian Family Law Parenting Orders Overseas
The Family Law Regulations 1984 also set out the process for an Order of an Australian Family Law Court to be registered and enforced in a select number of countries. The list of countries is found in Schedule 1A of the Family Law Regulations 1984.
The Australian Attorney General's department is not involved in this process.
Any application for registration will need to follow the Convention Country's requirements and be made with the assistance of the Registrar of the Australian Court in which the Order was made.
International child support
It can be very hard to collect payments from someone living outside Australia as different countries have a range of child support schemes. For issues around applying for or enforcing child support when one parent lives overseas, Services Australia (Child Support Agency) should be contacted. They can assist a party to apply for a child support assessment or register a maintenance liability made outside Australia.
Australia has arrangements for child support with several countries, which are called reciprocating jurisdictions. If either party lives in one of those countries Services Australia can assist to manage the overseas maintenance.
Then there are countries that are excluded jurisdictions, such as Papua New Guinea and Israel. These countries can't accept Australian child support assessments but may accept an Australian Court Order. If a party resides in a county that is not on either list, a child support assessment cannot be made, nor can an Australian Court Order be enforced.
How experienced legal professionals can help
The options for having court Orders made overseas enforceable in Australia can be a complex and time-consuming process. Availing yourself of the guidance of our experienced family law practitioners at Delaney & Delaney can help you navigate this challenging process. Whether you are seeking to have an overseas court order recognised in Australia, or wish to have an Australia court order enforced in a foreign territory, our understanding experts will help provide the answers you need.