Fiona's main areas of practice are Family Law and Employment Law, and she is an Accredited Family Law Specialist.
make an appointment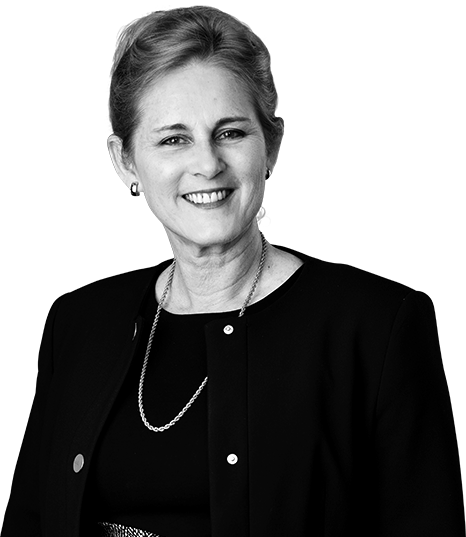 Fiona Kennedy 
Principal Solicitor
Accredited Family Law Specialist
B.A.(Hons), Dip.Ed., LL.B.(Hons)(UQ)
Fiona Kennedy completed a Bachelor of Arts (Hons) in English Literature at University of Queensland in 1984, her Diploma of Education in 1988 and her Bachelor of Laws (Hons) in 1998 from the same institution. She has tutored in Law at the University of Queensland.
After Fiona completed articles with Delaney & Delaney and worked as an employed Solicitor in another CBD firm and at a legal advisory service, she returned to Delaney & Delaney as Principal Solicitor of the firm in 2001. Fiona has also completed the Barristers' Practice Course so that she is comfortable as an advocate in the courtroom, as well as in her role as solicitor.
In 2005, Fiona became an Accredited Family Law Specialist.
Fiona's main areas of practice are Family Law and Employment Law. She has a special interest in post-separation property division involving complex asset structures.
Fiona combines her legal skills with her passion for disability advocacy by sitting on various boards in the disability sector. She is Vice President of Queensland Advocacy Incorporated and a Director of Bespoke Lifestyles. Fiona sits on the Queensland Law Society Health and Disability Sub-Committee.
Fiona is also gaining a reputation for her ability to construct and facilitate insightful, interesting professional development seminars for other legal professionals and not-for-profit organisations in her chosen fields of expertise. Fiona has completed The College of Law's National Accredited Assessment for mediators and is qualified to act as a mediator in all civil law disputes.
Fiona has a strong commitment to personal, reliable and efficient service to her clients, and to the practice of law with integrity.
Areas of Law: Family Law, Employment Law, Corporate Governance
Memberships:  Family Law Practitioners Association of Queensland (FLPA), Queensland Law Society and Family Law Section, Law Council of Australia
We make it our mission to serve you with excellence and integrity
Get in touch with us today
If you have a new legal enquiry, our team will be happy to assist you.
Please submit an online enquiry and a member of our team will call you.