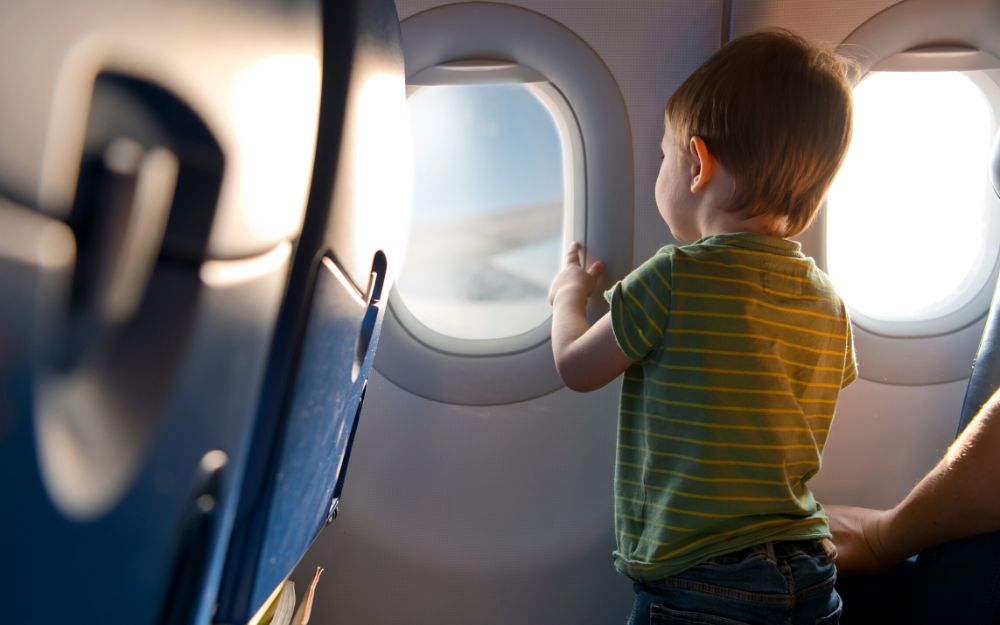 In this post we will look at the issues involved in applying for a passport for a child in situations where the parents have separated, for single parents and for those who have a child through an international surrogacy arrangement.
These situations can be fraught and highly emotional, which is why seeking expert legal advice before you act is a wise move.
Before detailing each specific situation it's helpful to state the essential requirements for obtaining an Australian passport for a child:
Each parent, or other person who has parental responsibility, must give their written consent for the child to be issued an Australian child passport; or
an Australian court Order providing for the child to be issued with an Australian child passport, travel internationally, or live or spend time with a person outside Australia.
If existing court Orders about parenting do not provide for travel or allow a parent to apply for a passport for a child, there are 'special circumstances' under which the Australian Passport Office (APO) will issue the child a passport.
Separated parents
It's not uncommon for one parent to want to take a child overseas after separating from the other parent – to visit family, re-establish contact with cultural background or a host of other reasons, including fun and leisure. But unless the non-travelling parent provides consent to the issuing of a passport, then the child will be prevented from travelling.
A parent can give consent to the passport application at any passport office or agency in Australia. People given parental responsibility for a child by a court, such as a grandparent, can also give consent. If the parent from whom consent is sought resides overseas, they will need to visit an Australian embassy or consular mission to formally provide that consent.
If the non-travelling parent won't give consent, then the other parent needs to rely either on a court Order that permits the child to travel internationally or plead special circumstances.
If a request to consider 'special circumstances' is not successful, then an application will need to be made to the Court for an Order permitting a child to travel internationally. In considering such applications, the Court will only permit a child to travel internationally if it determines it is in the best interests of the child.
Special circumstances
Examples of the circumstances set out in subsection 11(2) of the Australian Passports Act 2005 and section 10 of the Australian Passports Determination 2015 include:
the existence of child welfare (child protection) orders;
where the non-consenting parent is unable to be contacted;
where the non-consenting person is either missing or presumed dead;
when there has been no contact between the child and the non-consenting parent for a reasonable time;
where there is, or has been, family violence present and a family violence protection order exists or has been made against the non‑consenting parent;
If there is a court Order from a country that has signed the Hague Convention on the Civil Aspects of International Child Abduction (to which Australia is a signatory) that permits the child to have a travel document.
Special circumstances will be considered by the APO (a division of the Federal Department of Foreign Affairs and Trade) along with the passport application. A person citing special circumstances must attach evidence supporting the claim, such as Court Orders, Family Protection Orders, medical or police reports, or statements from government agencies. Original documents relating to parental responsibility or guardianship for the child are also required.
The passport office may contact the non-consenting parent for further information on the application. If legal proceedings are under way that deal with parental responsibility for the child when the passport application is made, consideration of the special circumstances will be restricted.
The APO delegate assessing the case can either issue a passport or refuse to issue a passport because special circumstances don't exist. The delegate can also exercise a discretion not to issue a passport on the basis the matter should be dealt with by a court. Only the decision to refuse a passport application can be appealed.
Single parents
In the event that one parent – or another person with parental responsibility – has died, evidence of the death needs to be provided to the APO along with the child's passport application. Documentary evidence accepted includes a death certificate, coroner's report, cremation certificate, medical certificate, or an Australian birth certificate that records the death.
Without one of these documents, it will be presumed the other parent has not given consent to the application and it will need to assessed under special circumstances.
If a single parent conceived a child through IVF, they will need to apply to the APO using the 'one parent only on child's birth certificate' form.
Surrogacy
If an Australian citizen has a child through an international surrogacy arrangement where the surrogate mother lives overseas, the child does not automatically become an Australian citizen. The parent must apply for the child to become a citizen by descent, or gain a permanent visa. If a child becomes an Australian citizen by descent, they will need an Australian passport to enter Australia, which is detailed below.
In a domestic surrogacy arrangement, the surrogate parent (and their spouse or de facto) has parental responsibility for a child unless an Australian court order issues an order extinguishing parental responsibility. This is the case even if the surrogate mother isn't genetically related to the child and is not listed on the child's birth certificate.
As passport law requires each person who has parental responsibility for the child to consent to a passport (unless an Australian court Order permits international travel), a surrogate parent will either need to provide consent or have parental responsibility removed by a court order.
If no consent can be gained from a surrogate or a court order is not forthcoming allowing the child to travel, special circumstances as outlined earlier in this post will need to be considered for future passports.
How expert legal advice can help
There can be a lot of administrative work involved in applying for an Australian passport for a child. In complicated situations where parents are separated, or single, or have a child through a surrogacy arrangement, the whole process can become very time-consuming. For this reason, it is important to get the right advice and guidance from the start, to avoid delays and obstacles.
Speak with Delaney & Delaney if you have a question about the process of applying for a child's passport. Our professional team have the knowledge and experience to ensure the application process proceeds as smoothly as possible.